Discussion Starter
·
#1
·
I just had a great idea for those of us that can't have those AWESOME 30 round magazines. I realized that a 10 round magazine just doesn't look right.
I started thinking about a magazine that looks externally like a 30-rounder,
but only holds 10. You can do the same with the 20-round mags, depending on which you liked more.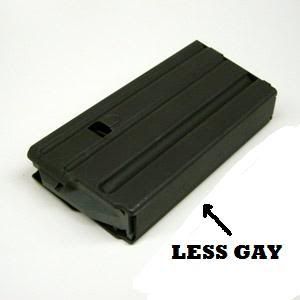 Any thoughts?