Discussion Starter
·
#1
·
I picked up my Blackhawk Discreet Carry Bag today and I love it! I got the 29" version for my SBR but I looked at the 35" version as well and they're both great (there's a 40" too).
The main compartment has 2 rows of webbing and comes with adjustable straps to secure your gun.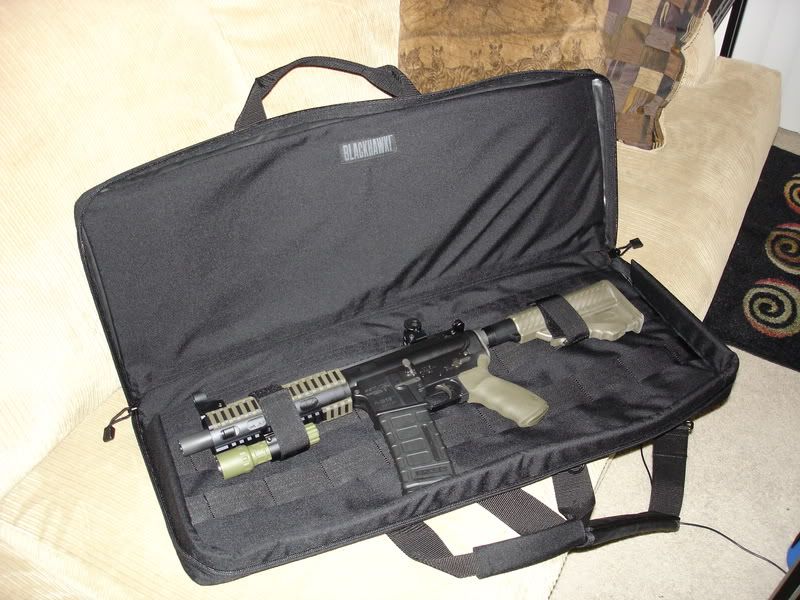 The secondary compartment is lined with the soft half of velcro and accepts any pocket system lined with the sharp part of the velcro, like Maxepdition stuff.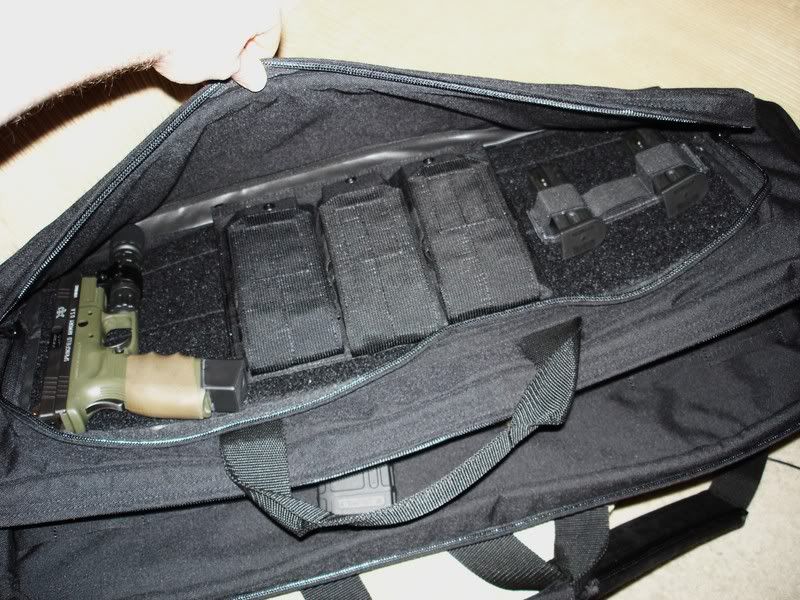 You can see the 3-mag pouch that was
included
with the bag, along with a maxpedition 3-magazine loop system on the right (not included) with a couple XD mags in it. My XD fits perfectly to the left of the AR pouches. All together I have my AR with 4x 30-round PMags (120 rounds total) plus 3 XD mags (one extended) for over 50 rounds of 9mm.
Both compartments have double-zippers with pull tabs. The web handles are great and have a velcro wrap for security. The back of the case has SIX metal d-rings for more attachment options. The case comes with a great shoulder carry strap, and if you use the top d-ring on one side and the bottom d-ring on the other side, the case can be carried like a cross-shoulder gear slinger. The offset rings let it sit in alignment with your spine and not stick out on either side. There are 2 mreo d-rings near the carry handles if you want to carry the case like a shoulder bag.
All in all, I'm definitely happy with this purchase. The main compartment is even structured on the edges with thick foam like a laptop bag for extra protection of the rifle. Cost is around a hundred bucks.