Discussion Starter
·
#1
·
So about two days ago I met with the owner of the gun shop that promised me my AR. He apologized for the delay, apparently there was some .... unpleasantnesses ... with his former partner and he was not aware that I had not been paid in full. He made good on the promise and provided me the upper that I was looking for
I now own an AR-15. I am going to go test it out tomorrow.
I've already had a trained gunsmith stake the castle nut for me.
Pics provided for your amusement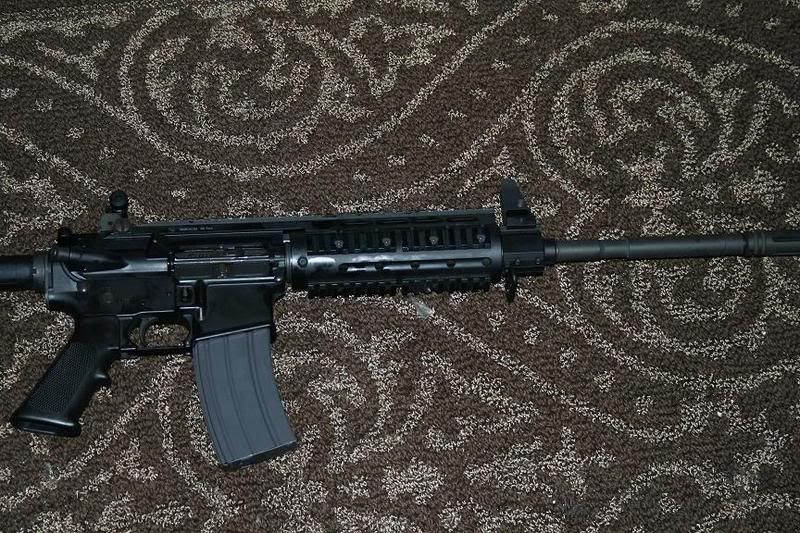 Details :
Lower : Dane Armory DAR-15
Upper : M4 style w/ custom built from several different parts.
Free floating barrel with quad rail hand grip. Yankee hill solid post front sight and pop up rear sight.