Discussion Starter
·
#1
·
Smith&Wesson M&P15 T with:
16in M4 Barrel
-Troy Midlength rail system
-Troy front and rear flip sites
-I added the EOTech
This thing has met my expectations and can eat brass 5.56 and steel cased Wolf or Barnaul with no problem.
I was shooting sub MOA @ 50yrds with the EOTech.
Just ordered a Gear Sector GS-2P sling and Daniel Defense QD rail mount. Unfortunately those models don't come with a sling and forward mount.
I got a smokin deal plus a $100 manufacturer rebate so I'm happy....:mrgreen: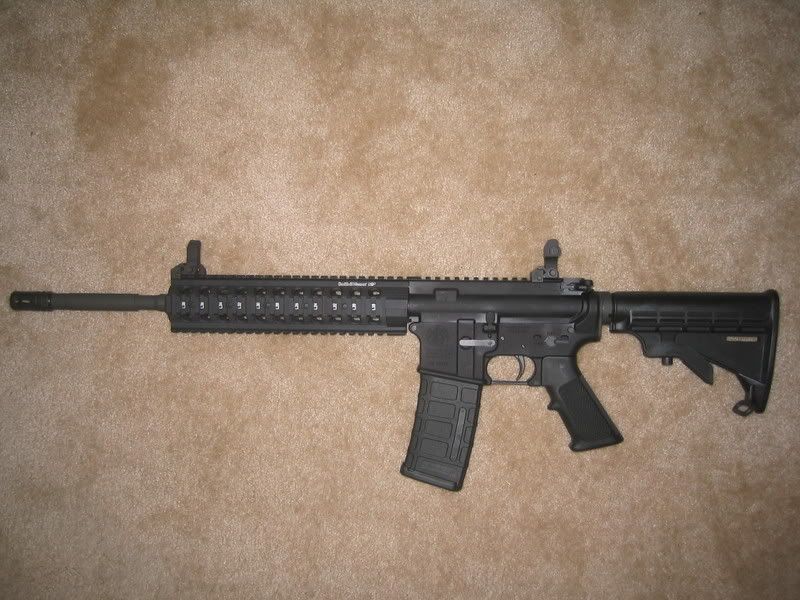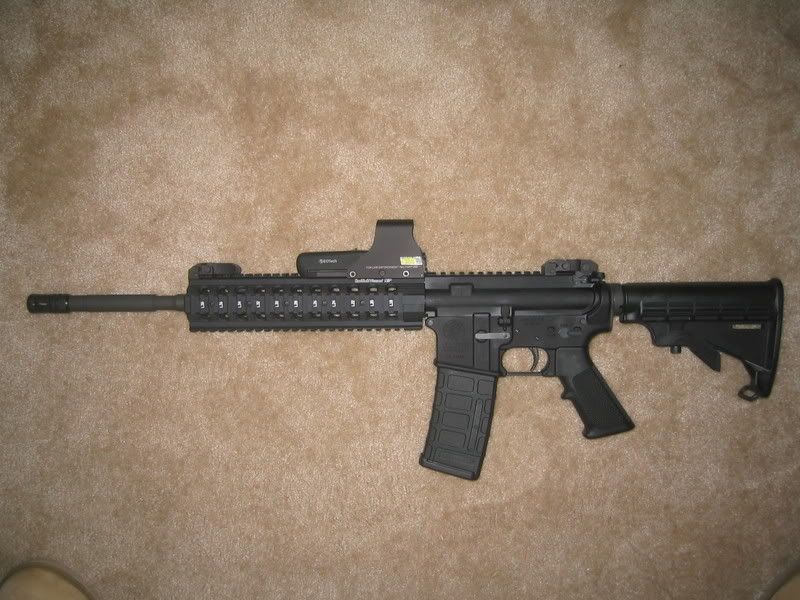 With my M4 Bushy...:mrgreen: