Discussion Starter
·
#1
·
I just purchased my first gun (XD9SC) in early February. I can't exlpain it but I am already trying to figure out what I want next. Heck, I haven't even gotten everything for my XD yet.
Anyways, I've been looking at AK's and AR's and want to get both before the elections etc. Do I feel I won't be able to get one after, who knows. Maybe I'm just telling myself that.
I want to build one but it may be smarter for me to just grab a CMMG bargain bin rifle for my first build. My question is this: Can I make one of the CMMG bargain bin rifles look like this? Mainly the rails for accessories (if thats what its called).. but everything in general.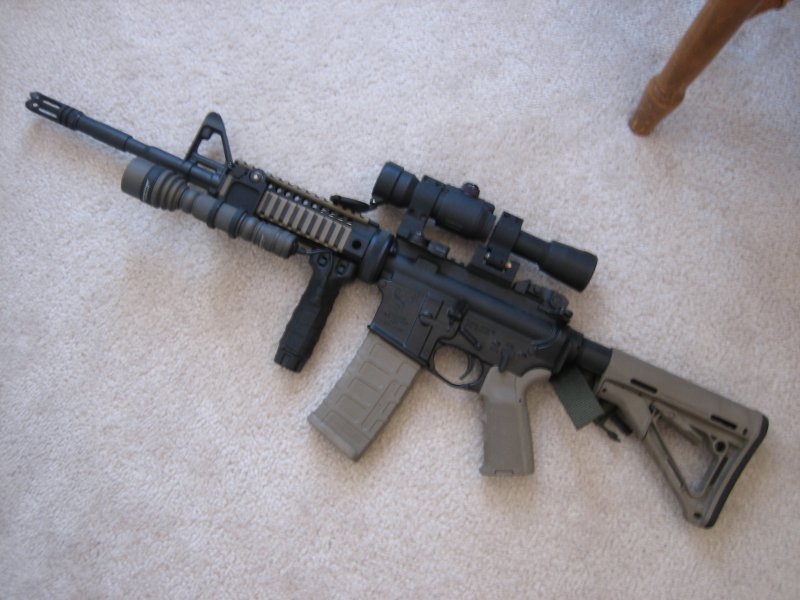 (I took the picture from another thread. I believe it belongs to 'ARin'.)
Thanks in advance